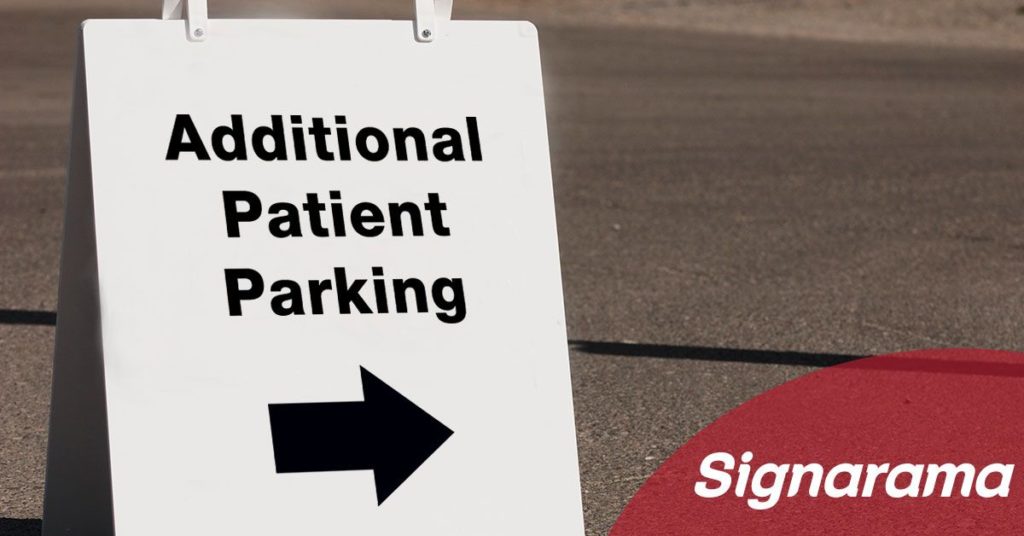 Hospitals
When it comes to creating the right signage for hospitals and clinics, we are the trusted expert. We understand the unique needs of the healthcare industry and know how to associate your brand with safety, professionalism, and comfort.
Consider the following Hospital and Clinic Signage Solutions:
Safety and ADA Signage – Our sign experts know all of the Occupational Safety and Health Administration (OSHA) and Americans with Disabilities Act (ADA) sign requirements for hospitals and clinics. We can help you ensure compliance. Safety signs are just as important for staff as they are for patients and their family members.
Monument Signs – Make a memorable statement for your hospital or clinic with a monument sign at the entrance to your property. Signarama Santa Monica (West LA) can customize it to reflect the architectural elements of your building, from the color palette to texture. Made from quality materials designed to stand the test of time and mother nature, you can expect to be impressed.
Carved & Sandblasted Signs – Available in a wide array of colors, shapes, and styles, these elegant signs elevate your hospital or clinic brand in virtually any outdoor location. They can be used to identify parking areas, gardens for quiet time, or maintenance buildings.
Floor Mats – When you are looking for a way to keep your facility clean as guests enter your doors, consider custom floor mats featuring your business name and logo in your brand's colors.
Engraved Signs – Use engraved signs outdoors or indoors as branding opportunities; they are perfect for directional signs, ADA signs, nameplates and more. Signarama Santa Monica (West LA)'s custom engraved signs are available in multiple colors and materials, including PVC, aluminum, acrylic, wood, colored plastics, metal, glass, and brass.
Wall Graphics and Wall Murals – Transform the empty walls of your hospital or clinic with creative wall graphics and wall murals from Signarama Santa Monica (West LA). These customized and highly creative ways to engage with your guests can create a unique and exciting experience for them when they visit your facility.
Why Hospitals and Clinics Choose Signarama Signs: Communicate Hospitality and Comfort
Signarama Santa Monica (West LA) knows how to bring your healthcare brand to life with custom signs that meet your needs. Our team of knowledgeable sign experts have guided healthcare facilities of various sizes through the process of selecting the most effective ways to promote their brand with our smart graphics solutions. We are here to help non-profits and healthcare businesses meet their changing needs as their business grows. Contact Signarama Santa Monica (West LA) today to learn more about what we can do for your hospital or clinic.
Would you like to request an estimate?