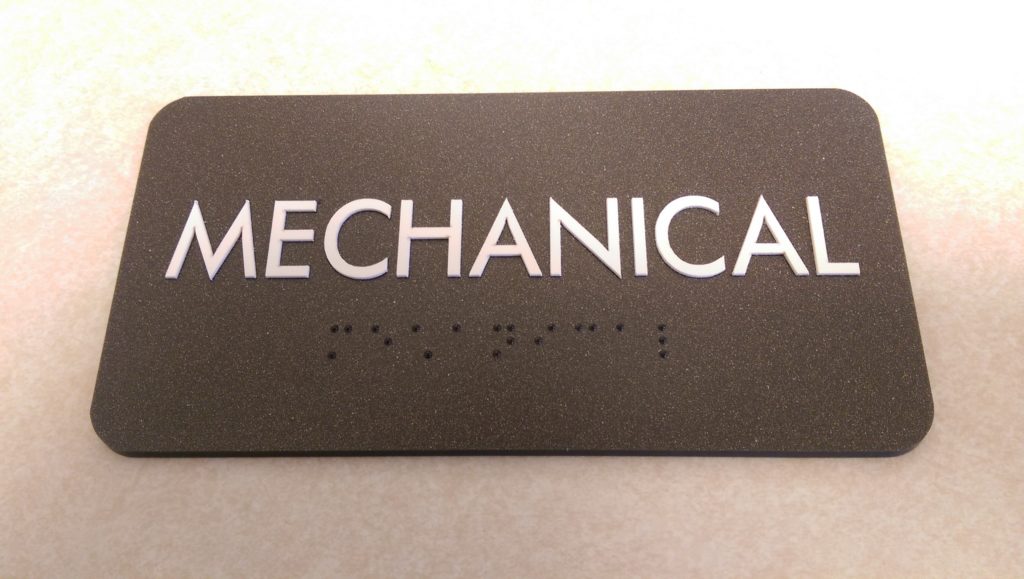 Manufacturing
Promote safety and professionalism while highlighting your manufacturing and distribution company's brand with signage from Signarama. Regardless of the size of your company, you will definitely want to ensure that your business's signage reflects your branding and is not only well-designed but also built to last.
Consider interior/exterior signage as well as signage for company vehicles and trucks.
Safety Signs – We understand that safety comes first at your company so our experts know how to create OSHA compliant safety signs that are durable and easy to read. We also know all of the local, state, and federal standards and regulations when it comes to safety signs. Whether you need to alert to hazardous materials, high voltage, radioactivity, slippery surfaces, flammable materials, corrosives, moving vehicles, chemicals – or any other condition requiring warning, the Signarama signage professionals know the right way to send your most important messages.
Post & Panel Signs – For strategically placed signs that welcome guests to your facilities, direct guests to parking and delivery trucks to your warehouses, and so much more.
Dimensional Lettering – Make sure your business name pops with illuminated channel letters featuring your logo in full color on the exterior of your building.
Wayfinding and Directional Signs – Whether on the outside or inside of your building, it is important to clearly label areas meant for employees only as well as the various departments and offices to avoid confusion. These can be custom designed to match the rest of your signage and made of a variety of materials.
Vehicle Graphics – Whether you have a handful of company vehicles or a whole fleet, it is important to carry your branding over to your vehicles and trucks as well. The design can be as simple or complex as you'd like but there is no doubt that your brand awareness will grow as you hit the road.
Hanging Signs – In spaces with high ceilings such as warehouses, hanging signs can help to label aisles and their contents so that your team can work as efficiently as possible.
Why Manufacturing and Distribution Companies Choose Signarama Signs: Quality Signs Represent Your Brand Well
Signarama is the trusted expert with the knowledge and expertise necessary to highlight your brand at the same time as keeping your signs and your company compliant with all safety regulations. Our team of sign experts can guide you through the most complex safety and business challenges with our smart graphics solutions. Signarama experts can customize these signs with your branding so safety and your brand are united in one high-quality messaging program. Choose from a number of sign options that work as hard as you do to keep your manufacturing and distribution business safe and professionally promoted.
Would you like to request an estimate?